Inspirational Stories to Kindle Your Child's Entrepreneurial Spirit
Though our bedtime stories for children may not feature dragons or castles, they are packed with inspirational tales of young people overcoming great odds to do great things. Charmingly illustrated and based on real-life stories of young entrepreneurs, these stirring tales will stimulate your child's drive for excellence! Download Mandy Chan's Be Bold for free and stay tuned for more coming your way, real-life stories of entrepreneurs that you can purchase!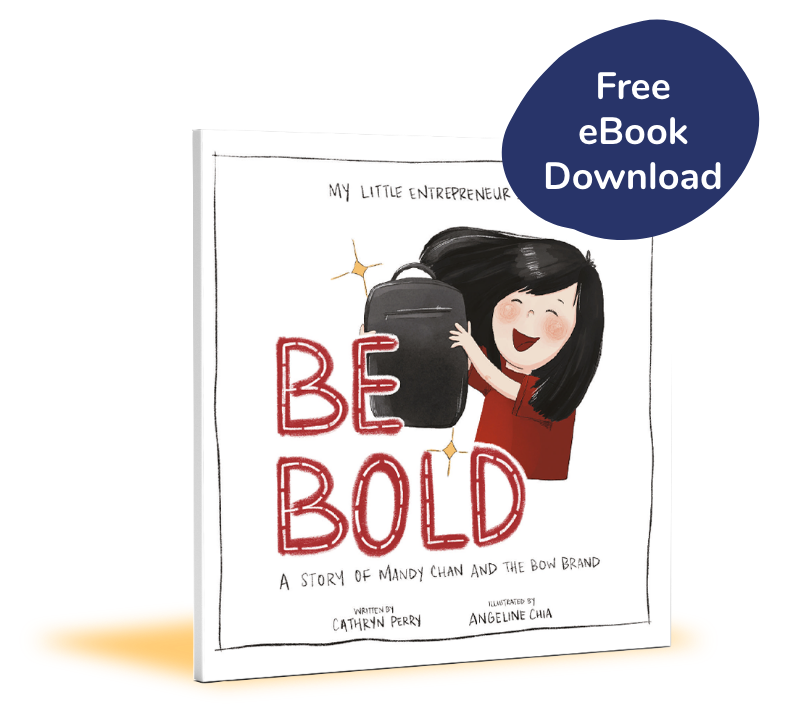 My Little Entrepreneur
Success Story Series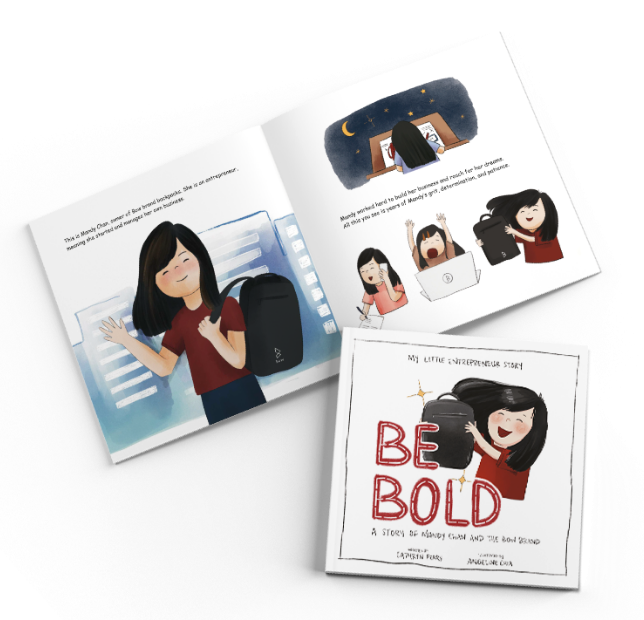 A Story about Mandy Chan and the Bow Brand
Mandy Chan never intended to become an entrepreneur. But sometimes, life surprises us. This is the true story of how Mandy brought her idea of building the world's best backpack to life, with hard work, grit and lots of determination.
Although we can now see the fruit of her labour and even hold it in our hands, Mandy's journey was not a straightforward one.
Learn how Mandy's drive for excellence and unbeatable spirit is mirrored in every entrepreneur's journey. It's never too young to dream!

Download BE BOLD – A Story about Mandy Chan and the Bow Brand for free today! Also be the first to know when one of our storybooks for children, featuring charmingly illustrated true stories of young entrepreneurs is released!