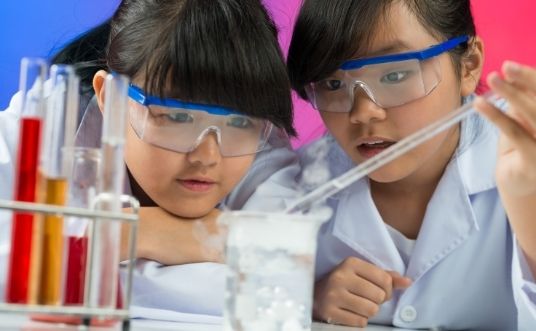 There is an increase in the demand for a wider varieties of enrichment programme to prepare the younger generation especially in Asia. New aged parents realise that being academic incline may not be enough to prepare their kids in current world.
English, maths, science, humanities and mother tongue had been the foci of many parents during primary and secondary school days. Enrichment classes become a must so that the kids won't lose out to their peers. Academic may not be the strength or interest for some of the kids. Hence, it is important to explore their interests early. School has been working on this area by providing a wide selection of CCAs and other work related opportunities through a holistic partnership framework as part of the curriculum.
I remembered how much I have enjoyed by going for my CCAs and even dreaming to become a national basketball player for Singapore. However, my parents will always remind me that sports will not support the lifestyle that they think is best for me. I'm fortunate that my parents are able to support me with all the enrichment and tuitions to ensure that I'm able to cope with the academic requirements. Some of the enrichment classes that I'm enrolled in are arts and crafts, music and martial arts but was told that I have stopped all of them to prepare for major examination like PSLE and 'O' level.
Very soon I was supposed to make the first major decision soon after I received my GCE 'O' level results. Both my parents and myself are not ready for this. We went to a few open houses by various polytechnics and decided to choose a course that will potentially achieve a good salary within a few days. 
Ironically, I ended up running my own business in construction instead of doing anything related to my studies (chemical engineering). Took me 15 years after I graduated from university exploring different careers before finding my interest in construction. I would have saved a number of years if there are enrichment classes that allows the kids to explore a wide range of interests, related careers and entrepreneurship early.
As a father of four lovely children, I have been looking out for interesting enrichment classes that will allow them to explore their interests early. Glad to know that there are more enrichment choices now comparing to my time such as entrepreneurship, robotic, coding, bakery and more. Balancing work and ensuring that they are able to cope with academic work is already very challenging but we feel that it is worth doing more for them.
The first enrichment class that I have enrolled for my eldest boy is a sushi making session. The reason for the class is obvious as he loves sushi very much since young. The only thing that he remembered about his trip to Japan is unagi sushi. We send him for more cooking related enrichment classes to expose him to more cuisines and food cultures. Naturally, he has done very well in his food and nutrition subject and working his way to study a diploma in food technology after his 'O' level. I have tried exposing all my kids to my construction business by bringing them to visit the factory, business meetings and sharing with them about my work. My youngest boy has shown more interest in construction among the rest and build a small house for his hamster.
As parents, we always hope to provide the best for our kids and support them in chasing after their dreams. Looking forward to have more educators to provide interesting enrichment courses allow the younger generation to discover and build their dreams early.