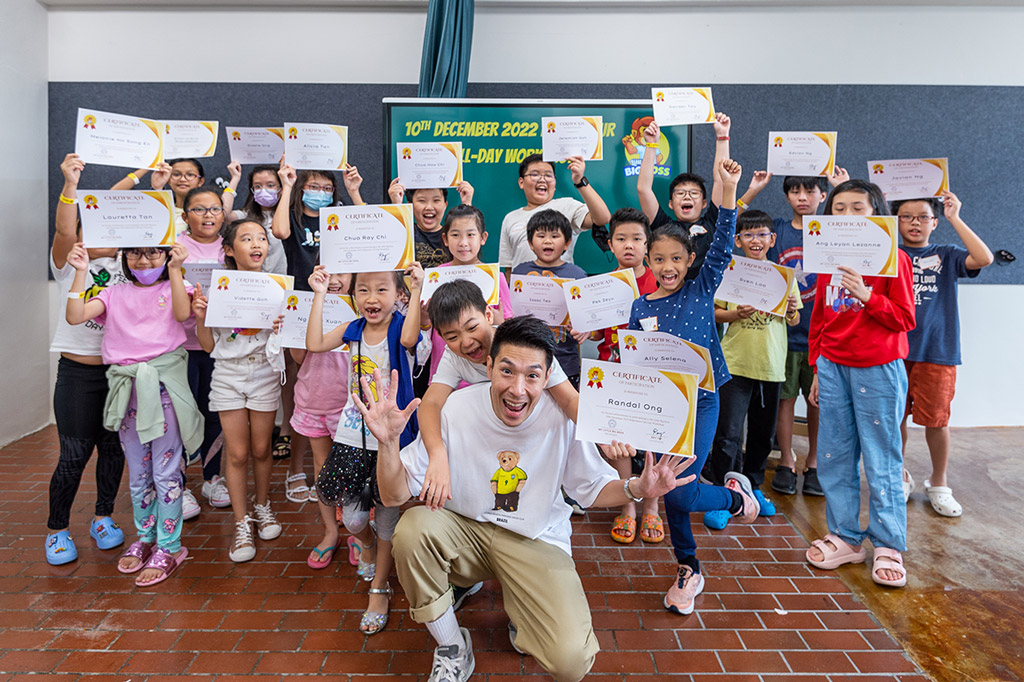 Our company, My Little Big Boss, recently hosted a sold-out entrepreneurship workshop that was a huge success! The event focused on the key aspects of entrepreneurship, including ideation, business planning, identifying value propositions, and marketing.
It was an enjoyable and educational experience, where kids had the opportunity to learn from experienced entrepreneurs and gain valuable insights into the challenges and rewards of being an entrepreneur. It was a fantastic event that kickstarted kids' entrepreneurial journey and sparked their creativity and passion for business. 
As the world becomes increasingly driven by technology and innovation, it's more important than ever to cultivate a love of entrepreneurship in kids. But how can we spark their interest and help them develop the skills and mindset needed to succeed in this exciting field? 
One way to get kids interested in entrepreneurship is by providing them with hands-on, experiential learning opportunities. 
The carefully crafted workshop lets kids experiment through My Little Big Boss activity kits with the workshop activities carefully crafted to expose kids to the basics of business and get them thinking about how they can create value for others.
The kits include activities such as creating a business plan, identifying target markets, and developing marketing strategies. Throughout the workshop, participants engage and interact with other like-minded young entrepreneurs and participate in real-life trading and selling activities.
These hands-on experiences will help them develop essential lifelong values that can't be learned from a textbook.
Phase 1: Unboxing My Little Big Boss Activity Kit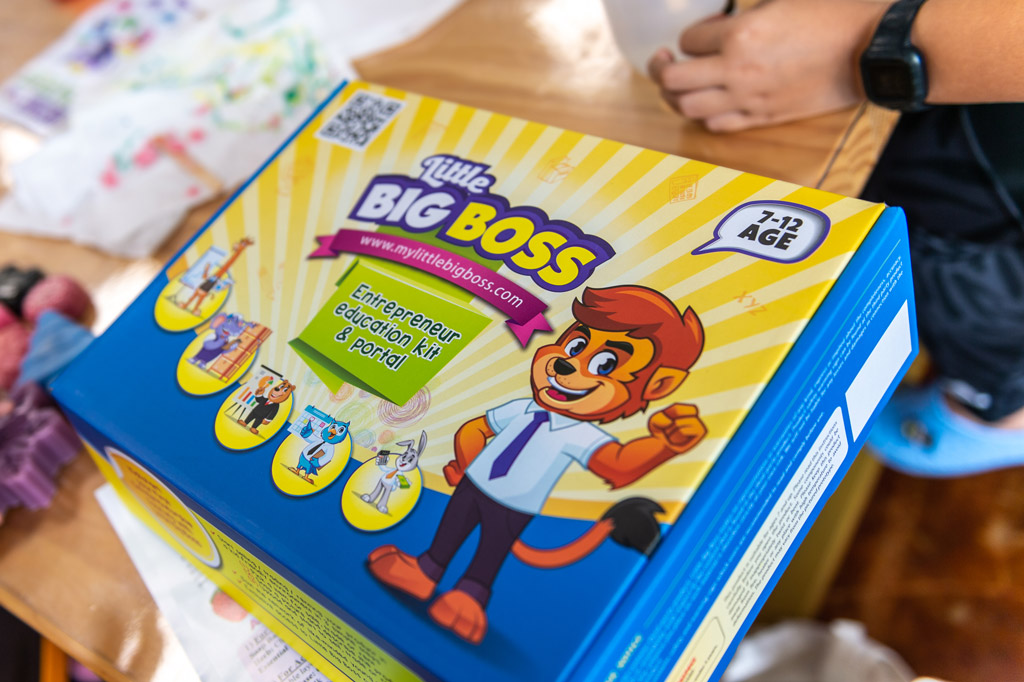 The My Little Big Boss activity kit helps kids discover their entrepreneurial potential and set out on their journey as entrepreneurs.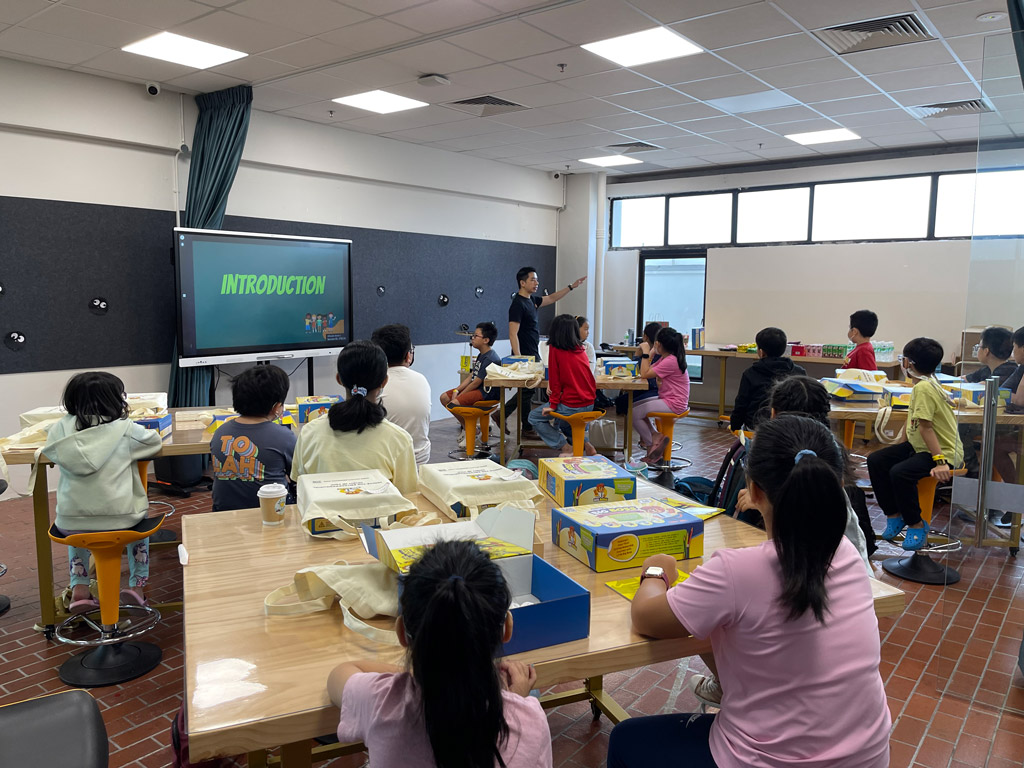 As they open the box and begin brainstorming ideas, they are guided through the process of committing to their plans and finding their own path in a constantly evolving world.
Our trainers and coaches were on hand to assist and guide the participants through design thinking frameworks and ideation techniques. This exciting and empowering process helps kids adapt and thrive in any situation.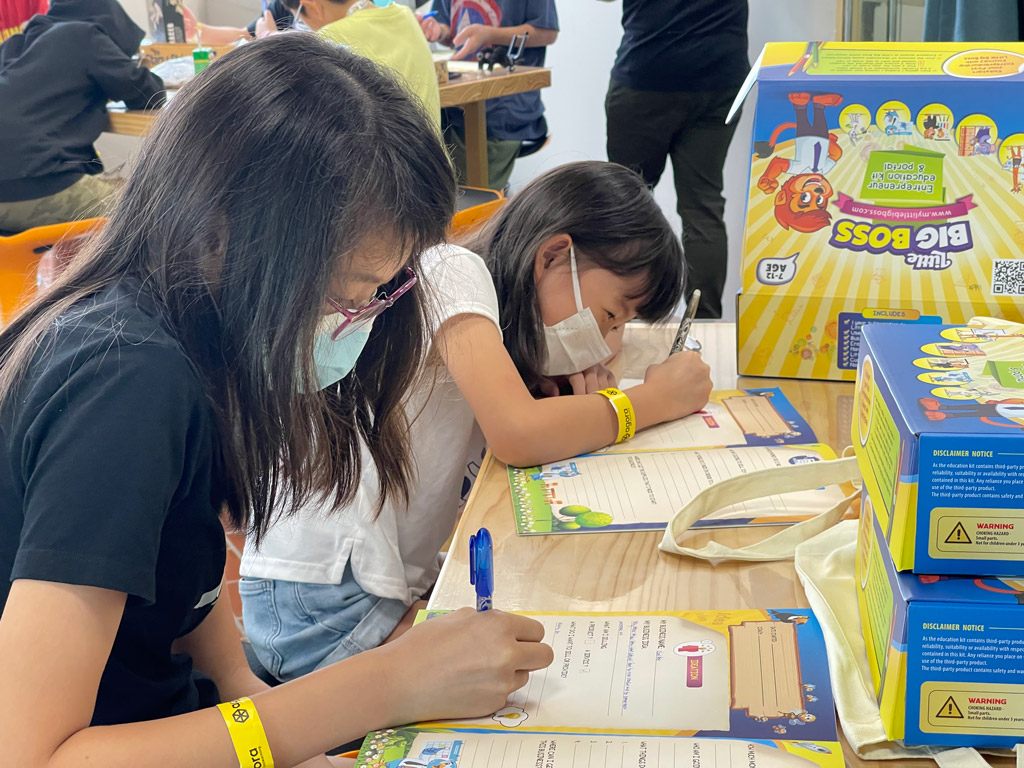 Phase 2: Getting hands on experience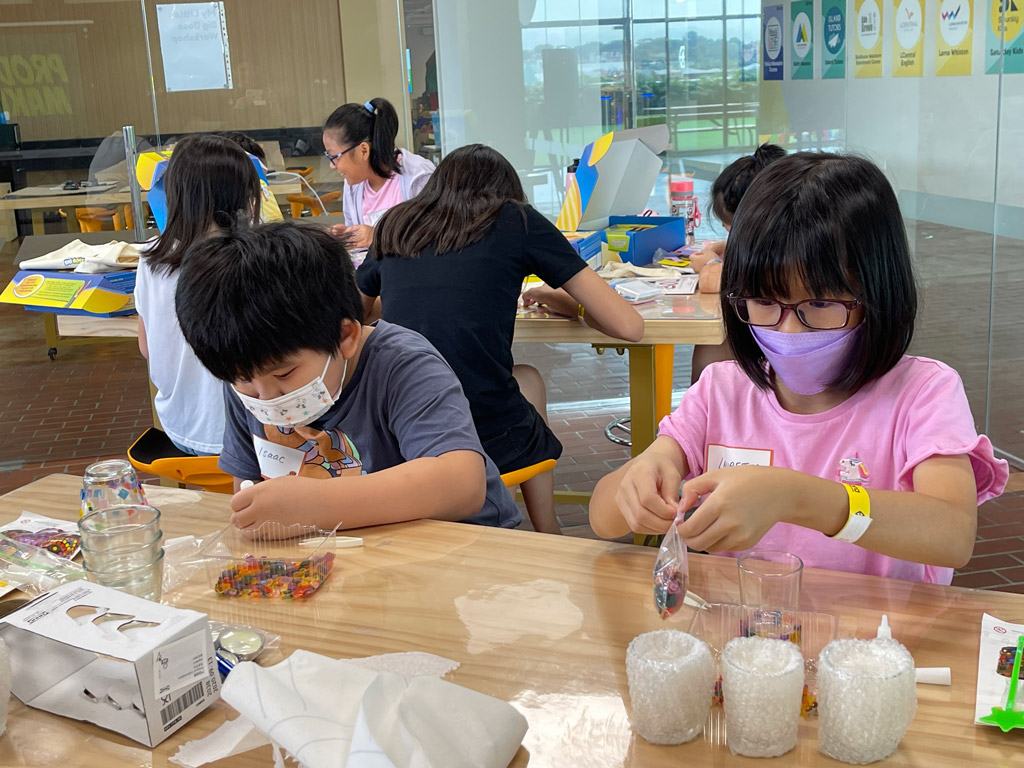 During the workshop, the kids had the chance to work on their own products and explore market opportunities. Using the My Little Big Boss activity kits, they were able to customize their products to suit the needs of their target audience.
The hands-on, experiential session helped them develop problem-solving skills and create unique products that were tailored for a marketable audience. It was a valuable opportunity for them to learn about the process of market research, ideation, and problem solving in a real-world setting.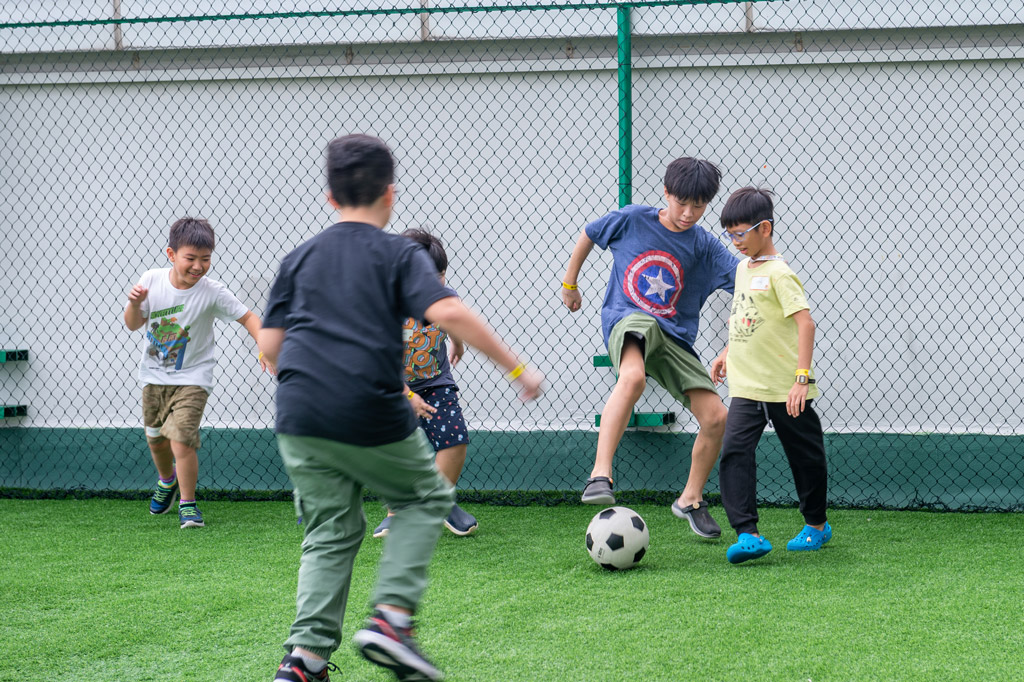 Phase 3: Hearing from Entrepreneurs
Inspiring kids to pursue entrepreneurship can be as simple as sharing stories of successful entrepreneurs who have overcome challenges and achieved great things.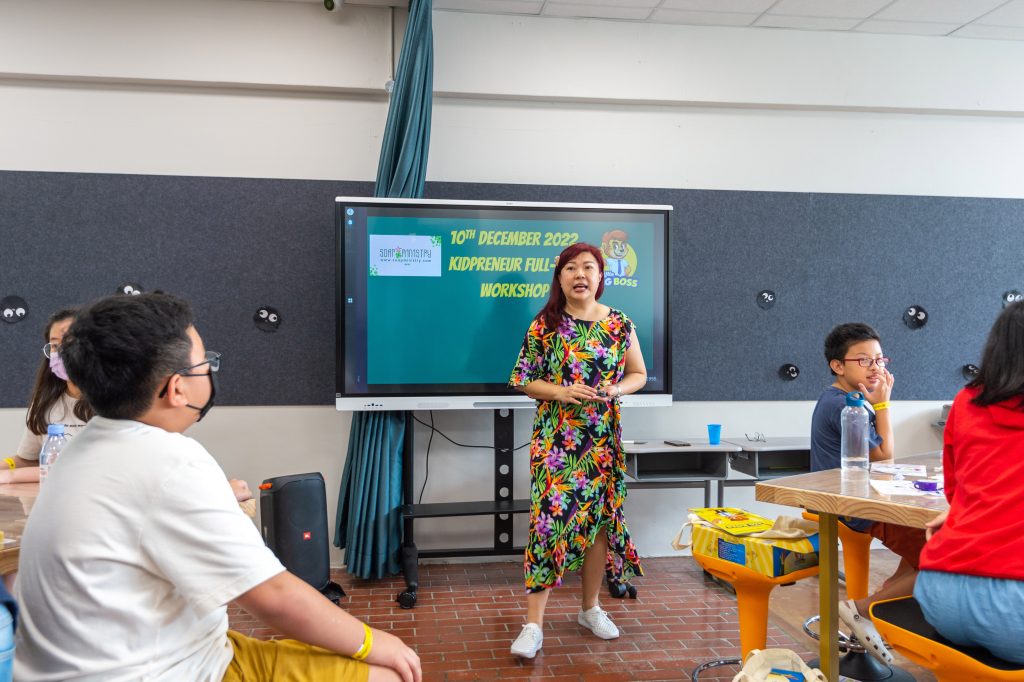 During the workshop, the children had the opportunity to learn from experienced entrepreneurs like Soap Ministry Diana, seasoned entrepreneur and MediaCorp artiste Ben Yeo.
These stories allowed them to see entrepreneurship from the perspectives of real people, and fostered a sense of curiosity that will drive them to continuously seek new interests and opportunities.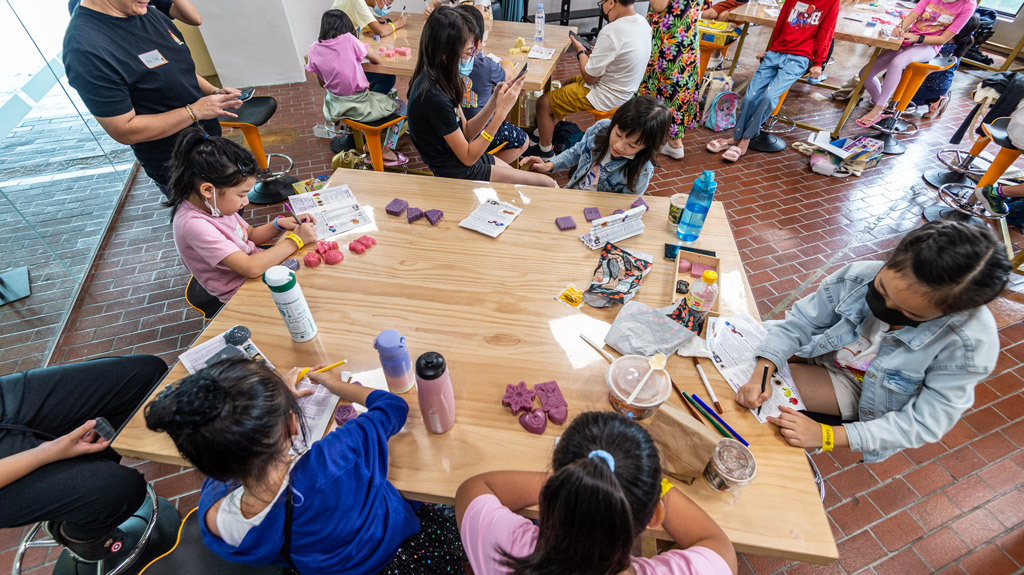 It's important to encourage kids to take risks and think creatively, as entrepreneurship requires a willingness to try new things and think outside the box.
These skills can be nurtured from a young age, so it's important to encourage kids to come up with their own ideas and projects and provide support and guidance as needed.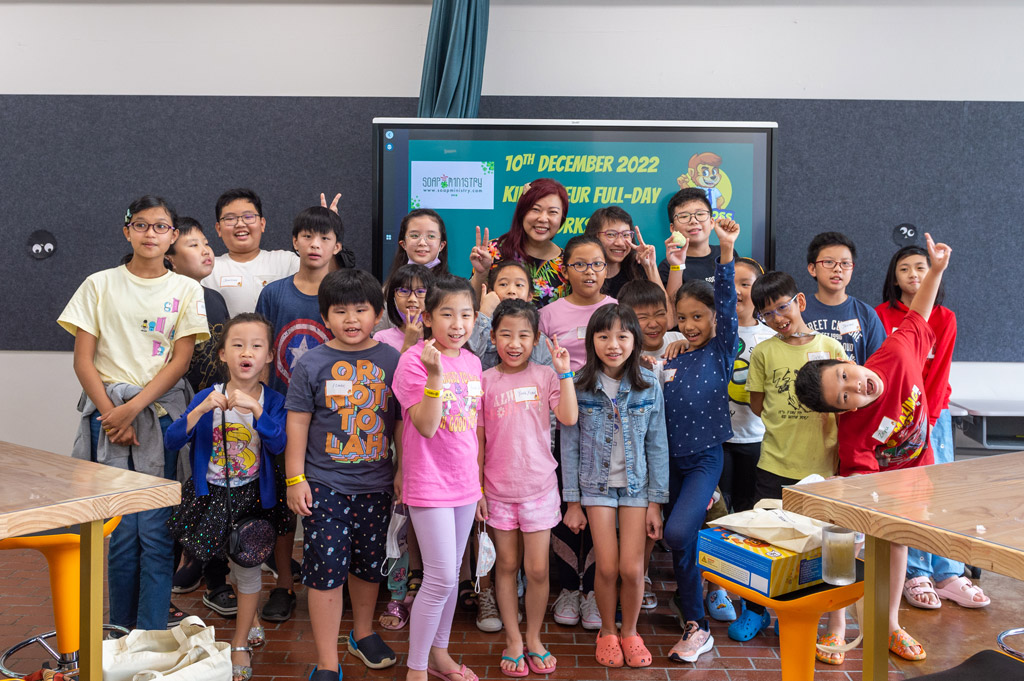 Sharing stories of successful entrepreneurs can inspire kids to pursue their own dreams and ideas, and help them develop the skills and mindset they need to succeed in this exciting field.
Phase 4: Soap Making Fun with Diana from Soap Ministry
During the workshop, the kids had the chance to get hands-on experience with soap making. Founder Diana of Soap Ministry led the participants in a fun and interactive session where they learned the art of soap making and how to create sellable products.
The kids got to roll up their sleeves and get hands-on with the soap making process, learning about the different ingredients and techniques involved in creating their own soap pieces.
This experiential activity helped the kids discover the joy of creating something with their own hands and learning about the process of turning it into a sellable product.
It was a valuable opportunity for them to get a taste of entrepreneurship and see how they can turn their creative ideas into real-world products. Soap making is just one example of the many hands-on activities that can help kids develop their entrepreneurial skills and spark their creativity and passion for business.
Phase 5: Having fun in selling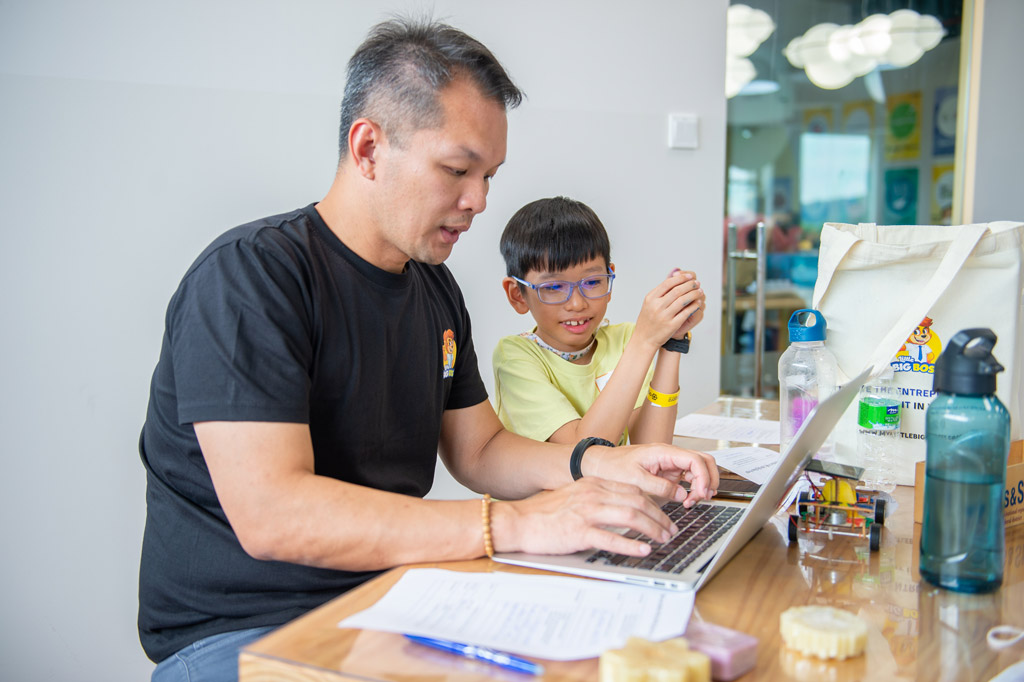 Learning how to sell products is a fun and exciting way for kids to develop important business skills and think creatively. During the workshop, the kids had the opportunity to market their handmade and handcrafted crafts using different mediums.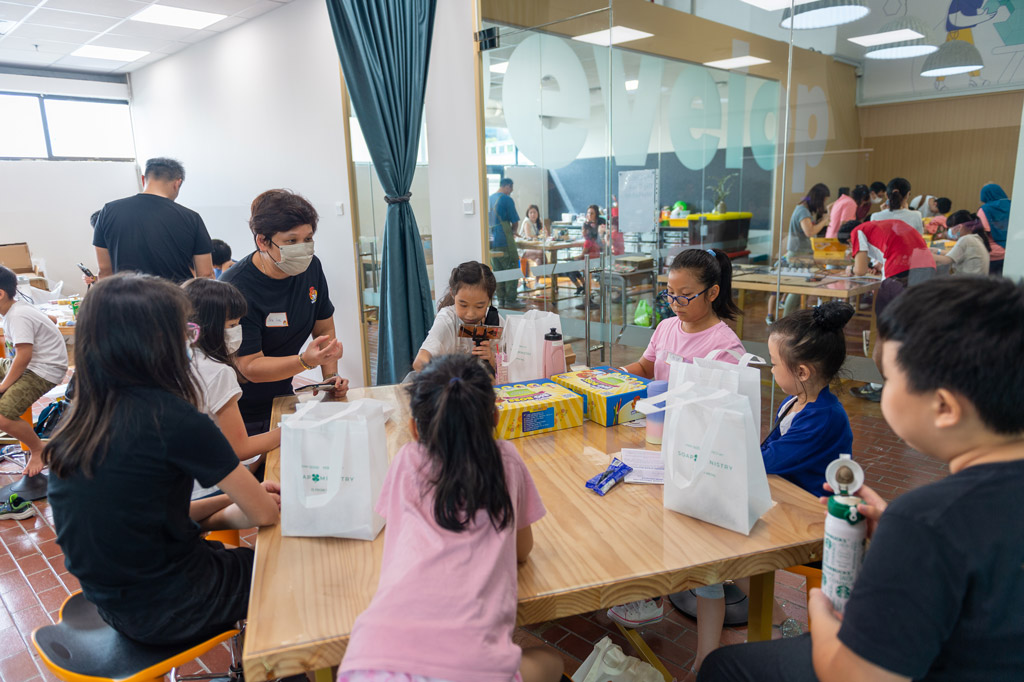 Our trainers guided them on how to make good use of photography and video to showcase and sell their products, helping them understand the importance of visual presentation in making products more marketable.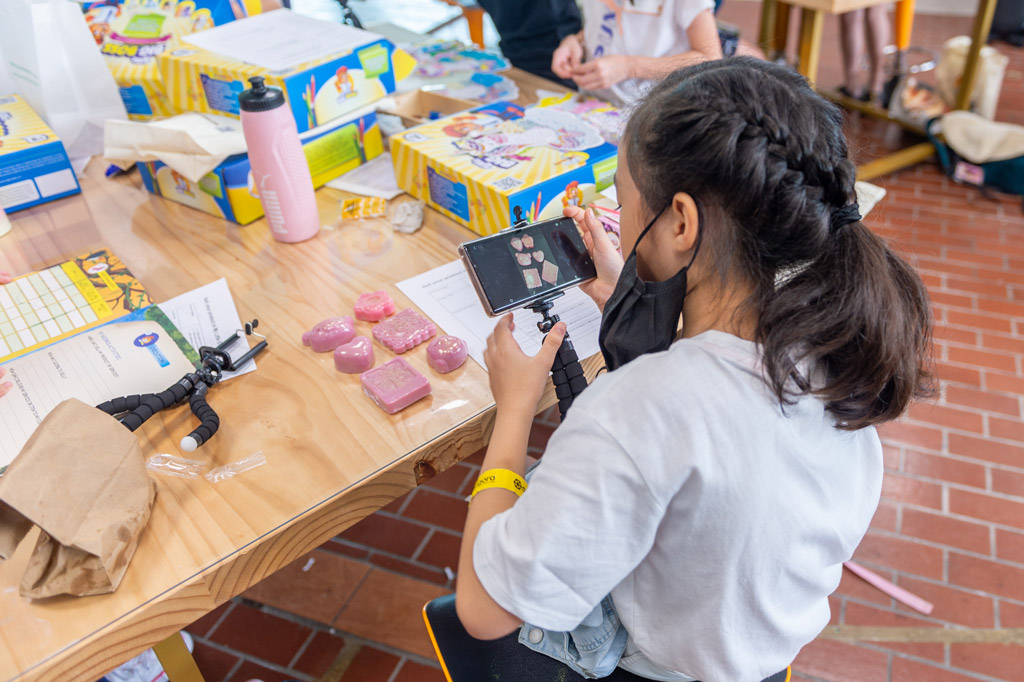 The kids also learned about financial literacy as they set up their online stores on the My Little Big Boss portal and priced their products for profitability. This hands-on experience allowed them to see firsthand how they can turn their creative ideas into sellable products, and gave them valuable insights into the world of entrepreneurship.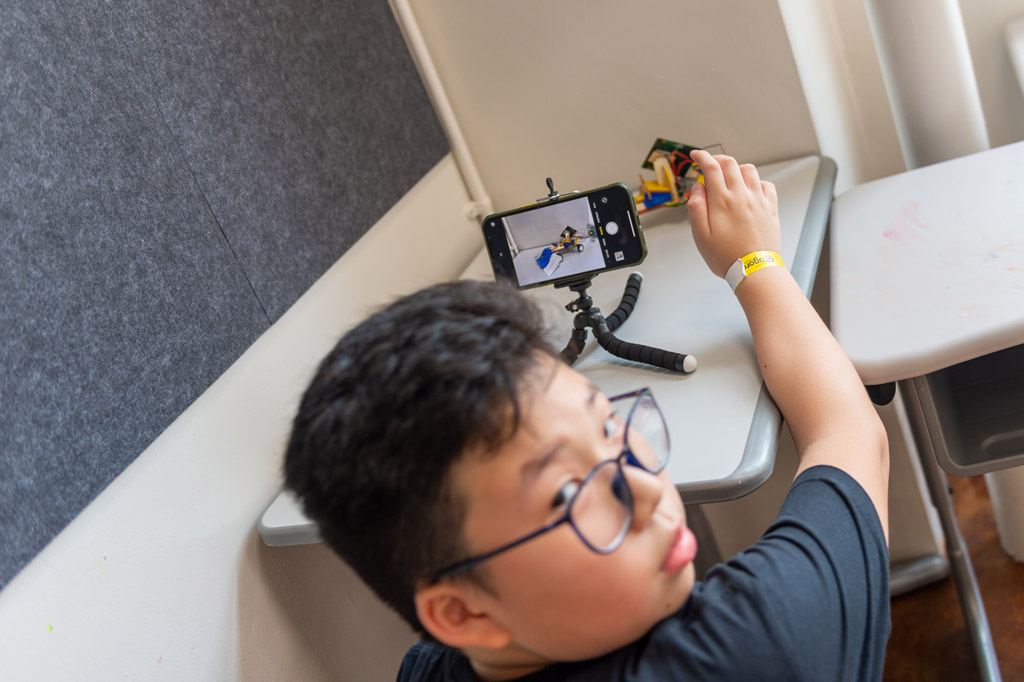 Phase 6: Sharing Entrepreneurship Journey Through Magic
Ben Yeo is a seasoned entrepreneur who has used his love of magic to inspire and teach young people about the importance of hard work and determination.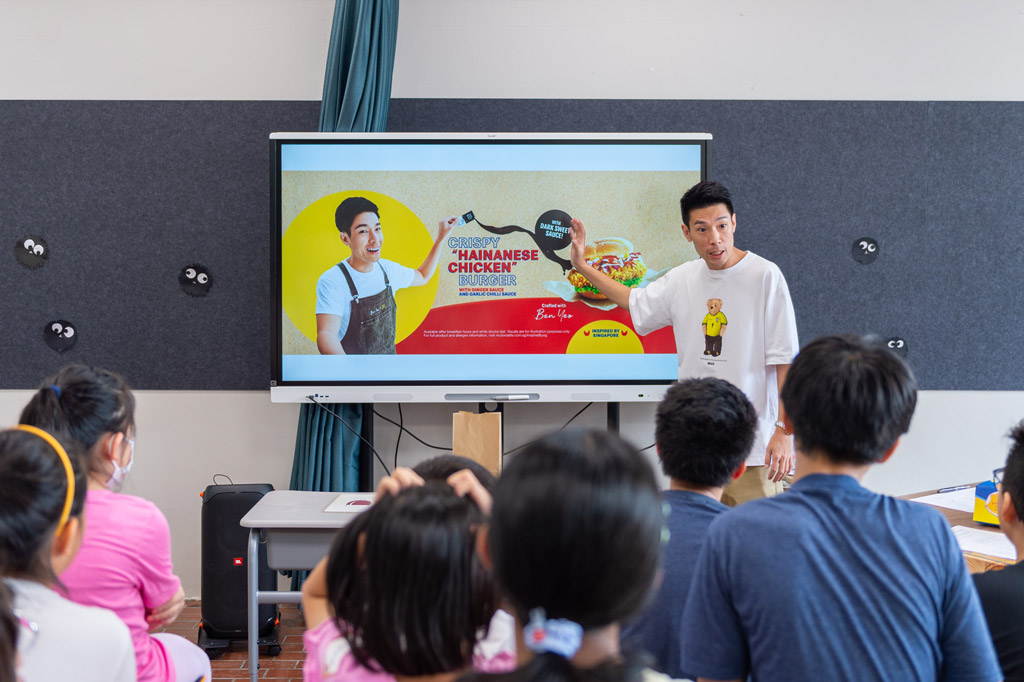 But Yeo's journey to success wasn't always easy. Like many entrepreneurs, he faced numerous challenges and setbacks along the way. However, he never let these challenges get in the way of his goals and used them as opportunities to learn and grow.
Through the session, Ben shared about his journey using magic and inspired the little bosses instilling in them the importance of hard work, determination, and never giving up on their dreams.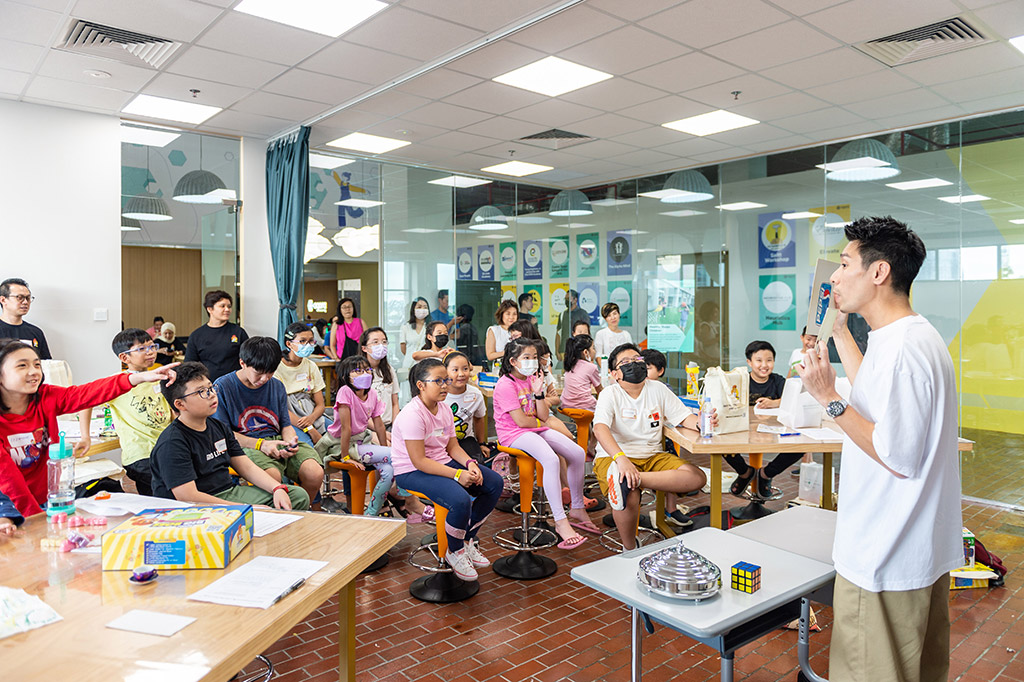 It takes a village to raise a child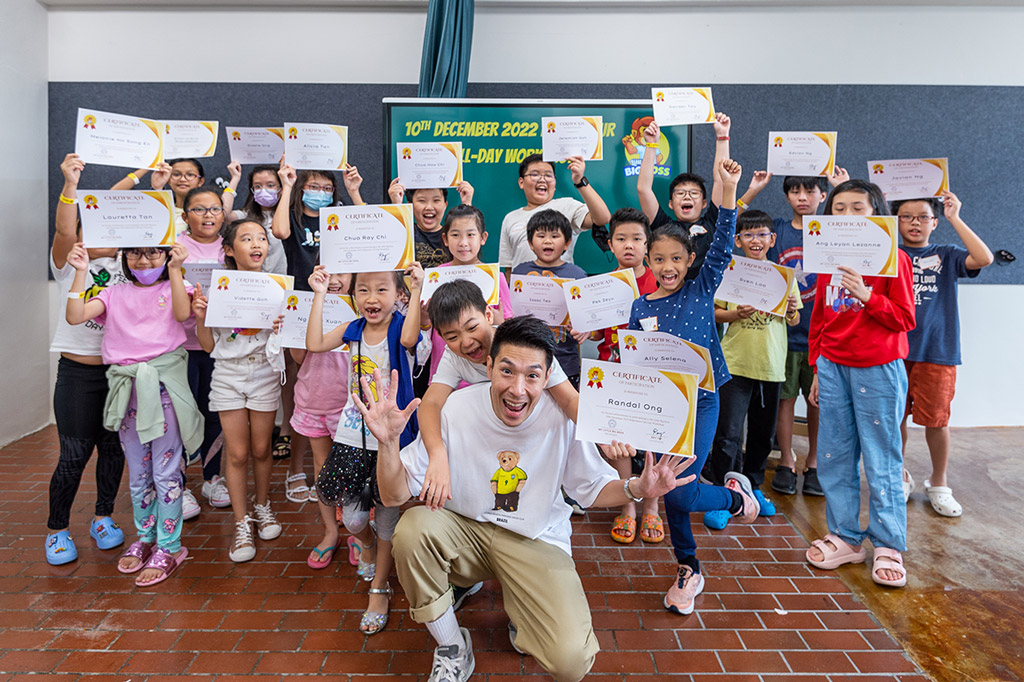 Finally, parents can model entrepreneurial thinking and behavior themselves. By demonstrating a growth mindset and a willingness to take risks and try new things, we can set a positive example for kids and inspire them to pursue their own entrepreneurial dreams.
In conclusion, there are many ways to spark kids' interest in entrepreneurship and help them develop the skills and mindset needed to succeed in this exciting field.
By providing experiential learning opportunities, sharing inspiring stories, encouraging creativity and risk-taking, and modeling entrepreneurial behavior, we can help kids discover their own entrepreneurial path and make a positive impact on the world.
The My Little Big Boss activity kits are designed to provide a fun and engaging way for kids to learn about business and entrepreneurship. This makes learning more enjoyable for kids, increasing their motivation to participate and engage with the material.
By joining My Little Big Boss community and accessing resources and tools, you can help your child kickstart their entrepreneurial journey in a fun and interactive way.
Our program is tailored to meet the needs of young learners, providing a supportive and engaging environment for kids to develop their business skills and explore their entrepreneurial potential.